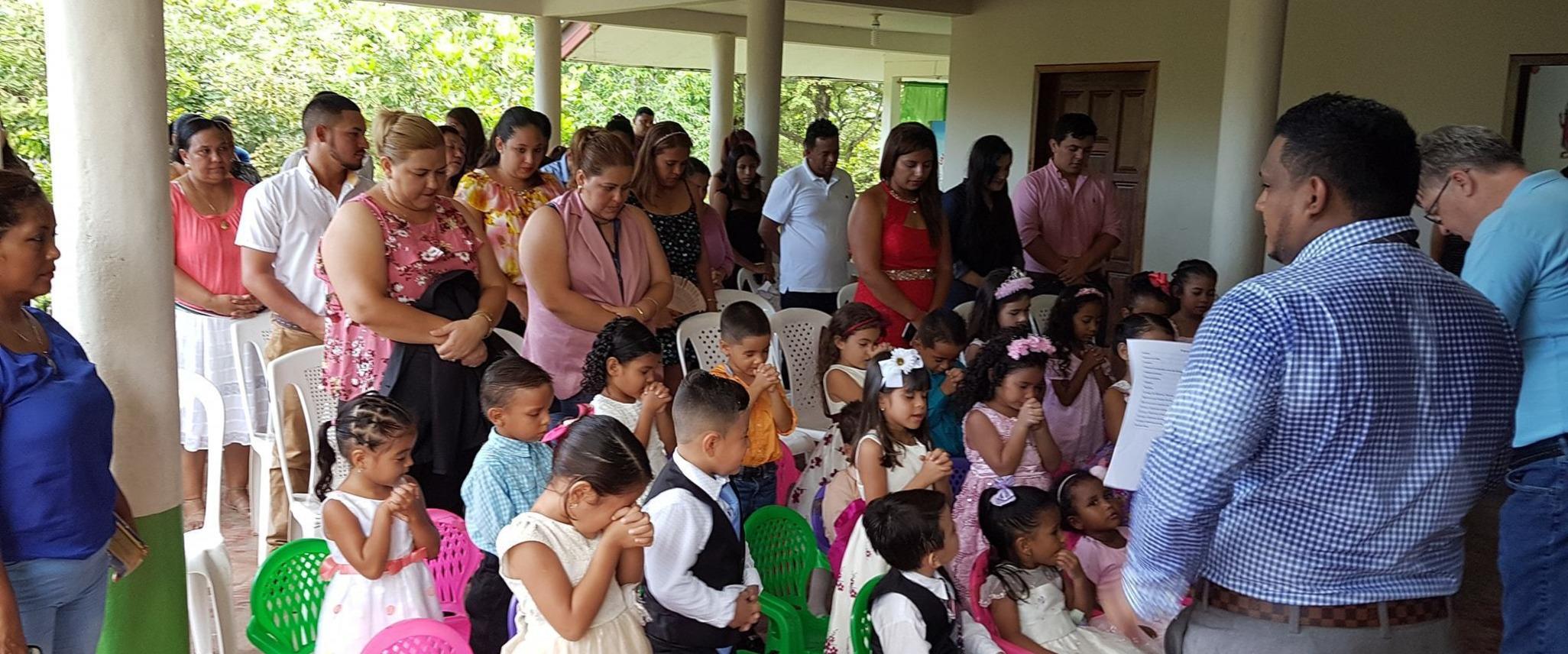 Bob and Rosa live in El Piño, Honduras, where they direct two private bilingual schools together. They founded these schools— a kindergarten and an elementary school— a few years ago, and these schools are having an incredible impact on El Piño.
Bob has served as a credentialed minister with AIM in a variety of capacities over the past few decades: a pastor, an associate pastor, a youth pastor, a church planter, etc.
AIM has partnered with Bob and Rosa to establish Iglesia Methodista de Gracia (Grace Methodist Church), El Pino, Honduras so that they can start planting AIM churches in Honduras. The first of these Honduran AIM congregations, Iglesia Metodista de Gracia (Grace Methodist Church), is already in the works, worshipping together weekly, gathering together weekly for Bible study and prayer, and meeting the needs of folks throughout their community on a regular basis and in tangible ways.
Please be praying for and prayerfully consider giving to this great work in Honduras, and please keep up with these great works by subscribing to Bob's newsletter by emailing him (below).